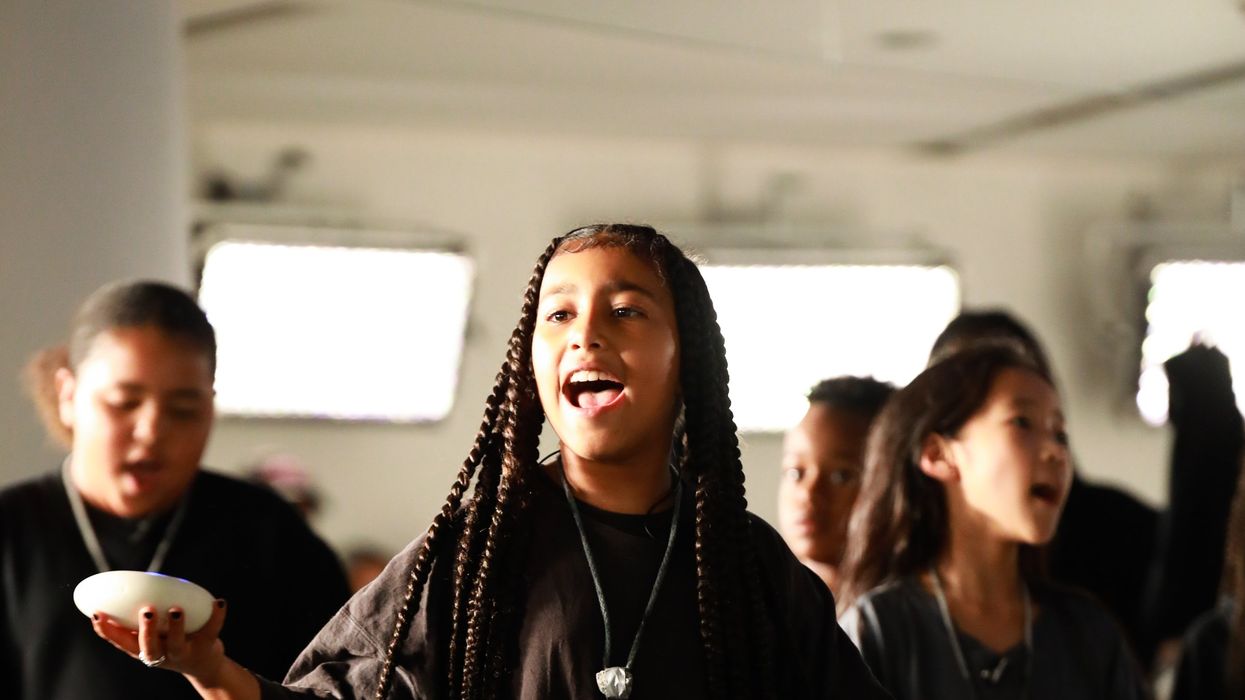 North West may be a skincare Wunderkind. At just nine years old, North West is tapping into her eldest-daughter energy. Setting the bar high for Kardashian-West kids to come, North West has already filed her first patents.
Kim Kardashian has reportedly filed trademarks for a beauty line and a toy line on North West's behalf. North's beauty line was filed for "non-medicated skin preparations, skin moisturizers, skin lotions, skin creams, skin cleansers," with the possibility for future expansion into "skin serums, facial oils, body oils, bath and shower gels, bubble bath, body powders, cosmetics, fragrances, hair care preparations" and more.
Related | North West and Ice Spice Join Forces for TikTok Collab
A natural content creator, North West is already well-versed in the way of the TikTok beauty tutorial.
And North has had a hand in Kim's skincare brand, SKKN. With beauty mogul mom-ager on by her side, she has this in the bag.
@kimandnorth

New @skkn vanity travel bag coming soon! @kimkardashian
But there's more on the horizon for the heiress to Kim's empire. A trademark for a toy business was also filed, detailing "toy figures, doll accessories, dolls, drawing toys, infant toys, mechanical action toys, play sets for action figures, soft sculpture toys, bath toys" and more. Playing smarter and harder, North West's toy company may also include "children's educational toys for developing fine motor and cognitive skills, musical toys, toy food, toy cookware, baby gyms, playground balls and sport balls" to support all-around wellness… for kids.
And, of course, to promote it all, a third trademark was filed for advertising services including "entertainment in the nature of providing information in means of a global computer network in the fields of entertainment and pop culture."
With a clothing trademark already filed for North in 2019, North West is an mini-influencer in the making.
Photo courtesy of BFA/ Marco Bahler