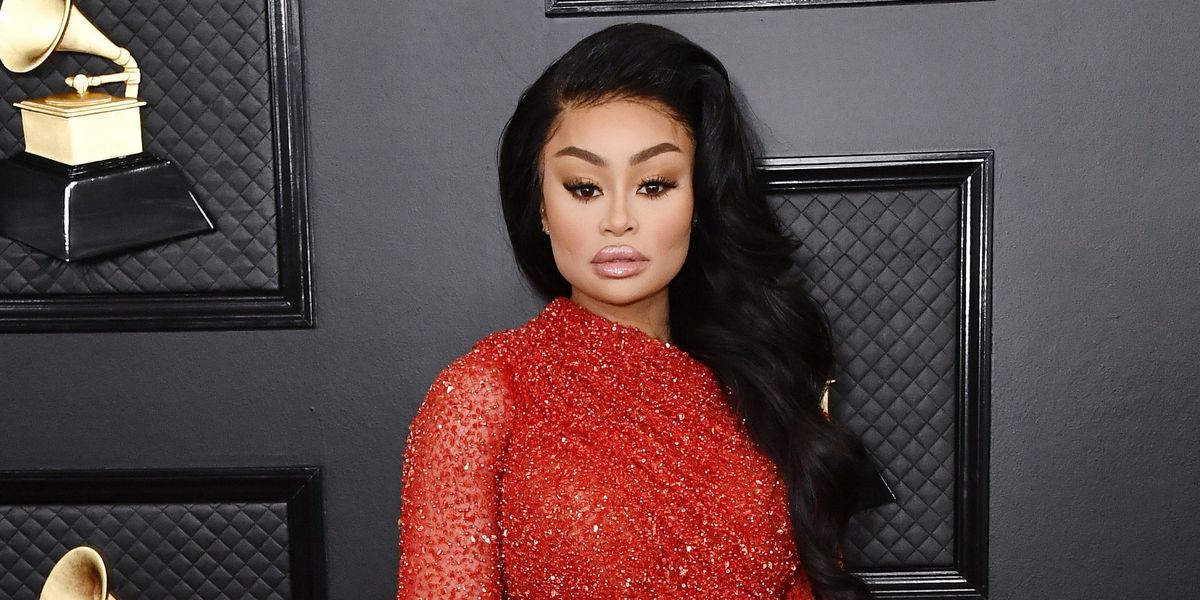 Blac Chyna is saying goodbye to a tattoo she believes came straight from Satan.
In a new video posted to her Instagram, the former Rob & Chyna star, 34, revealed that she wanted to make another big change to her appearance after recently deciding to reverse her past cosmetic procedures. And as a born-again Christian, the next step is to laser off her hip tattoo depicting the "Sigil of Baphomet," a.k.a. the goat-headed deity that's most commonly associated with the Church of Satan.
"It gots to come off. I'm not about to have no mark of the beast," Chyna said in the clip, which she captioned, "I am releasing all negative energy that is holding me back."
"When I first got the tattoo, that is not what it meant to me," she went on to explain, prior to adding that she was also getting rid of other "demonic" tattoos, including two tattoos representing her exes Tyga and Almighty Jay.
According to Chyna, removing these tattoos is another step in her ongoing "healing journey," which started with two reduction procedures on her buttocks and breasts. Shortly afterwards, the reality TV star had her face fillers dissolved, shuttered her popular OnlyFans account and revealed she was ditching her acrylic nails. She also revealed that she'd been baptized last year on her birthday in another Instagram post, while also announcing that she wants to go back to using her birth name, Angela White.
You can watch her video about her tattoo removal journey below.
Photo via Getty / Frazer Harrison for The Recording Academy