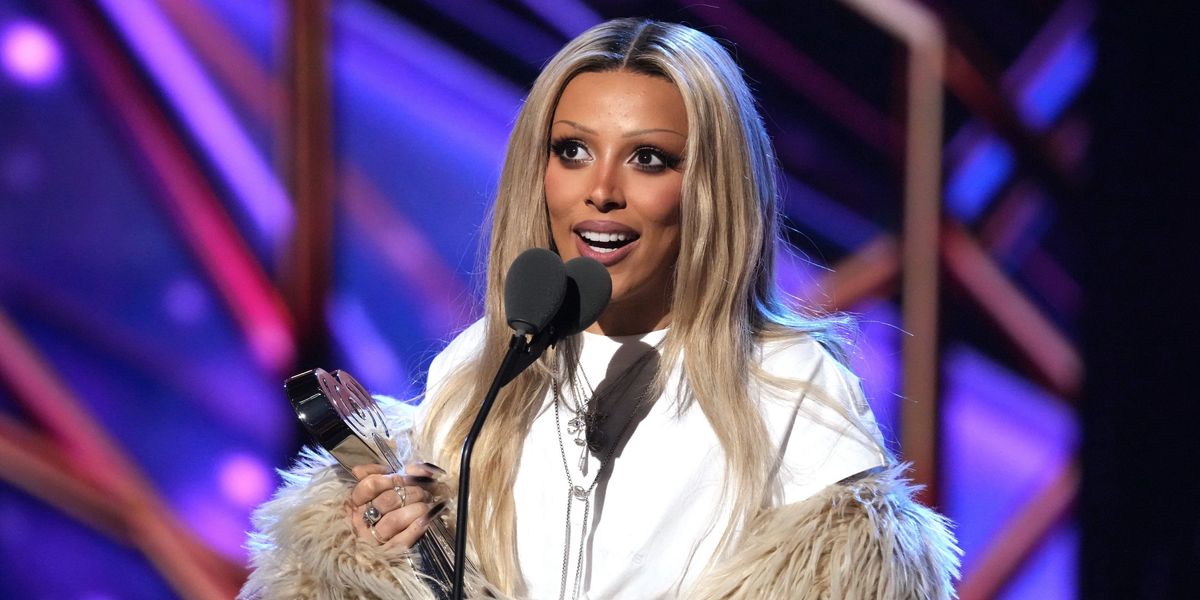 Doja Cat has no regrets about sharing her plastic surgery experience with fans.
In case you missed it, the "Kiss Me More" singer recently revealed that she recently gotten two major procedures. Initially teasing the surgeries as getting her "titties done" and "clit bedazzled," Doja later clarified that she was actually recouping from liposuction and a breast reduction surgery, prior to answering various fan questions about her recovery and how she was feeling.
Granted, while there were plenty of people who seemed genuinely happy that both procedures went well, there were also more than a few critics who accused her of setting a bad example, including one person who wrote, "Stop encouraging your young and impressionable fans to change their bodies." So of course, Doja felt the need to address the claim, albeit in the most Doja way ever. And her response? An eloquent "eat my long quiet and warm farts."
Not only that, but Doja also had plenty of defenders who argued that "shes just sharing her experience" and pointing out that "anyone can do what they want to do."
However, one thing that Doja doesn't want to do is share much beyond a tweet about wanting to "suck my own titties," because thats how good they look rn." Since this is the internet though, the titty pic requests have only continued to roll in. And even though she's been ignoring for the most part, after an entire week of dealing with weird horndogs, she finally shut them down by responding to a commenter asking to see her "new boobies" by writing that "they're swollen." Sorry, not sorry.
You can read both of Doja's (incredible) responses to the offending tweets below.
theyre swollen

— Hellmouth (@DojaCat) March 27, 2023
eat my long quiet and warm farts.

— Hellmouth (@DojaCat) March 27, 2023
Photo via Getty / Jeff Kravitz / FilmMagic