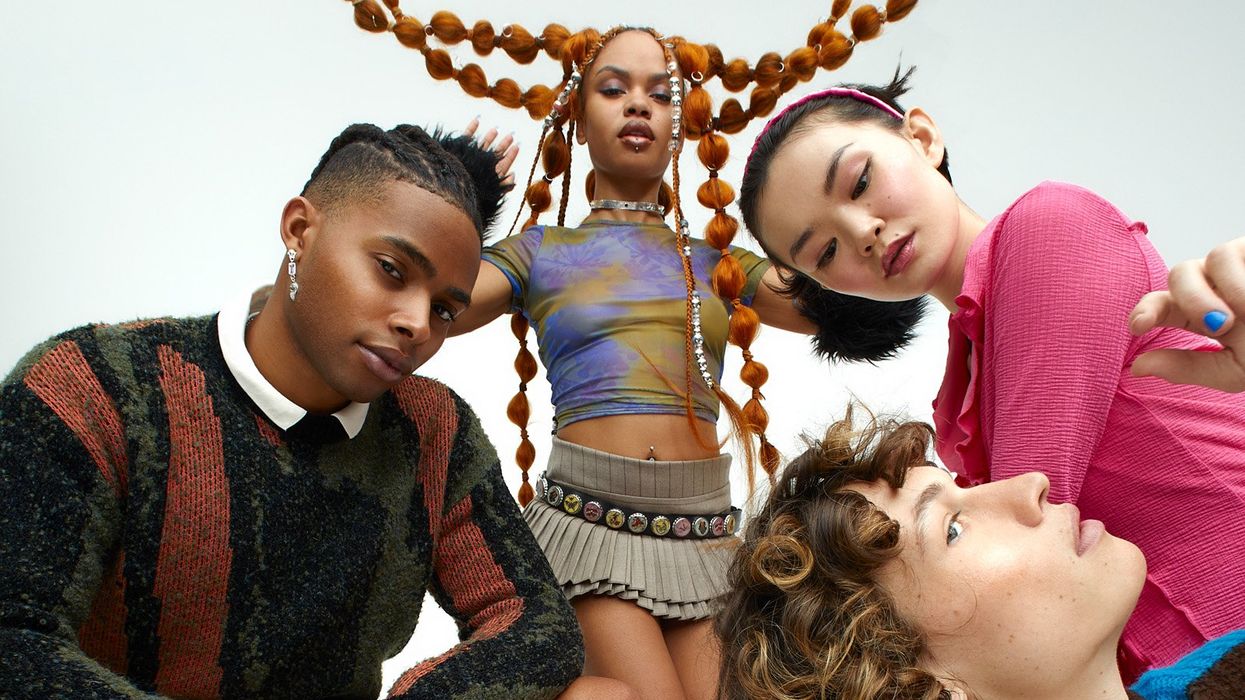 There's a new brand on the beauty aisle, and yes — it's weird.
Designed to help you put your best face forward, Good Weird is the beauty industry's latest brand that offers a fresh, genderless approach to beauty.
While the category has become increasingly saturated, Good Weird manages to stand out. In contrast to the refined, fresh-faced aesthetic of its competitors, the bold new brand celebrates individuality and expression, imperfections and all.
Started by co-founders Stephen Yaseen and Jon Wormser, two self-proclaimed skincare aficionados who met in college, the idea began when Wormser had a breakout. Looking for something to get rid of his blemish while also covering it up, he searched the market for a solution. No brands on the shelf resonated with him, and, after feeling disconnected from the shopping experience, the pair teamed up to create their own solution.
Their problem is a common one, shared by many who are looking to enter the beauty space but are overwhelmed by the options and unsure of where to begin. Even Evan Mock, the skateboarder turned actor, could relate. After discovering the brand and trying out the product, Mock identified with the brand's mission and quickly signed as their Creative Director — his first foray into the beauty space.
"Good Weird has an original approach to beauty. It's an unconventional brand that's breaking barriers and thinks for itself. I'm excited to bring this brand to life alongside Jon and Stephen," said Mock. "As Creative Director I'll be able to showcase my skills behind the camera on future campaigns and products. We really want to build a community around Good Weird and change the conversation around who can and can't explore the beauty aisle."
Launching with a trio of products — including a Bronzer, Moisture Stick and an Under Eye Cream — the brand is on track to be a hit with the beauty and skincare-obsessed Gen Z demographic.
Photo by Alec Artidiello